SERVICES
AUDIO FORENSIC ENHANCEMENT: This audio service is provided for legal counsels, law enforcement, private investigators, insurance fraud investigators, etc. Forensic Enhancement is an all important step in bringing to the foreground that all important audio information that has gotten lost under an avalanche of audio debris that needs to be put back into the background.  These sessions can be recorded with video that are date and timed stamped to preserve the integrity of the performed work. Confidentiality agreements are expected. (The below graphic is a screen snip from an actual Reformata A/V session.)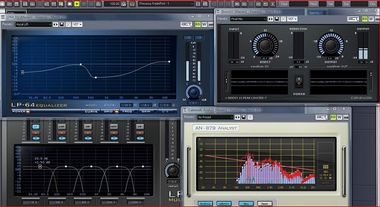 CLIENT/WITNESS INTERVIEWS & ON LOCATION VIDEO DOCUMENTATION: Preserving the integrity of this crucial process and meeting the needs of the attorney, our audio and video services can be tailored to meet your needs.  Video can be captured digitally (up to 4K resolution) or on Digital Tape and audio recorded with specialized microphones that minimize background noise so that the focus remains on the details that matter most,  We can also offer on site multiple microphone recording (up to 8) for when the utmost separation and clarity is required. (The below graphic is a screen snip from an actual Reformata A/V session.)
iOS / ANDROID / HARD DRIVE DATA RECOVERY: At Reformata A/V we can recover deleted data from iOS and Android devices such as Text Messages, Photo's, Contacts, Notes, Photos/Videos, Call History, Snap Chat, and more. We can also perform similar recovery from computer hard drives, USB drives, SD cards, SIM cards, and others.  Please contact us with your needs.
MIXING: You've spent a minor fortune booking a great room to cut those drum tracks (we hope) and spent countless hours in your home studio or band space finishing up your soon to be released masterpiece. Perhaps you've tracked everything in a great studio and you just need a fresh set of ears (and perspective) at this crucial stage. If you've got the goods and are ready to deliver, then we invite you into The Mix Room.
At Reformata A/V, we combine the two wonderful worlds of both analog and digital to provide you with a quality mix. We're not going to waste a bunch of your time trying to hype up our work, rather we'd like you to head on over to The Listening Room. If you like what you hear and feel we'd be a good match for what you wish to achieve with your project, then please get in touch.
LOCATION & LIVE RECORDING:  Yes, we come to you.  It could be you need to work on a very tight budget, or would rather record in a space you're comfortable in. Maybe you don't want to lose that all important "vibe" you get in your rehearsal space. Perhaps you want to invite a few fans into your space to track a live e.p. or record a performance at an important gig.  If any of the above is true get in touch with us here at Reformata A/V. (The below graphic is a photo from an actual Reformata A/V live club performance recording)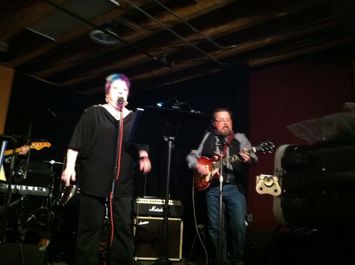 VINYL MASTERING:  Mastering is that crucial final step in getting your recording across that finish line.  While mastering for CD can be found in great abundance, mastering for vinyl is not.
Before starting Reformata A/V, I (Eric Hoffman) cut my teeth with analog in the early 90's in Ft. Lauderdale, Florida doing an abundance of mastering and editing (yes, with a razor blade!) for both indie bands and labels.  Metal, Hardcore, Punk, Miami Bass... you name it.  With the recent resurgence in vinyl, getting the mastering right is crucial. So, if you're planning a vinyl release and want it done right, please drop us a line.  We'll even print your finished master to tape if you'd like.
AUDIO EDITING/RESTORATION/SWEETENING:  Need "aah's" and "uhm's" removed from your podcast or all important DVD commentary track? Maybe you've got some old band recordings or chorus recitals on cassette you'd like cleaned up and archived to CD.  Maybe you've got a commercial voice over track that sounds good, but not quite what you'd hear on your local radio station.  If your answer is "Yes" to any of the above, give us a buzz.  You can listen to a few short examples below.
DVD & BLU-RAY DISC AUTHORING: These services are provided for both commercial and private use.  Whether you're an indie film producer looking to get your project authored for a commercial release or newlyweds looking to have your wedding video immortalized to disc we can get the job done.  (The below graphic is a screen snip from an actual Reformata A/V authored DVD)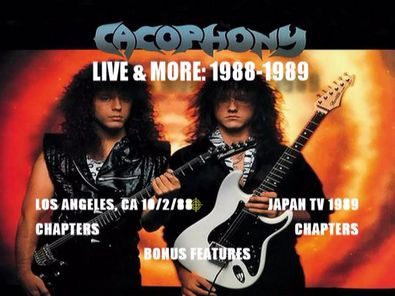 VIDEO EDITING: We offer basic video editing services for a variety of needs. Contact us with the specifics and we'll be glad to help.  If it turns out to be beyond our area of expertise we'll be happy to recommend you to another professional.  (The below graphic is a photo from an actual Reformata A/V session.)